Ksar is a brand of Tunisian olive oil. More than just a brand, it's a quality label, a direct link with farmers, a story that is written every day in each of their products.
The agency created the identiy of the main brand and its products. A sober, modern branding and packaging, all in finesse that reflect the quality of the product and the passion of its creators.
Our will is to showcase ancestral know-how and exceptional terroir.
A packaging awarded by:
– Tunisia Star Pack, National Best Packaging Contest (2014)
– PROS D'OR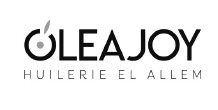 Marque tunisienne d'huile d'olive dédiée à l'export, elle vise la promotion du savoir-faire tunisien à l'international en offrant une savoureuse huile de qualité.
L'agence s'est chargée de la création du naming et de l'identité visuelle (logo et packaging). Le naming traduit la joie que l'on éprouve en savourant cette huile méditerranéenne.
Nous souhaitions refléter une ambiance très moderne et minimaliste, un aspect épuré et graphique, relevé par une petite touche de couleur pour sublimer le tout.