SATINA is a tunisian brand, leader in the market for more than 20 years in the production of pantyhose, stockings and mid-bottoms.
The brand decided in 2018 to get closer to its customers and to move to digital communication through our agency.
The upstream work consisted in creating a brand identity with precise positioning in order to reach the desired target. The shooting carried a very urban, pop and colorful DNA.
The digital strategy put in place was to make the brand win in visibility and define the brand image, an intergenerational brand, but that remains at the forefront of trends.
The content brand has allowed us to collect the "feedbacks", essential to the development of products and to create a link and interaction with customers.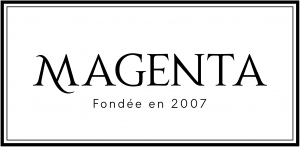 Tunisian brand specialized in french pastries for over 10 years.
Wanting to revamp its appearance, the brand called on the creativity and expertise of Garcicom to refresh its image.
New charter, new colors, new logo and brand signature. Magenta also entrusted the agency with the management of its social networks and its brand content.